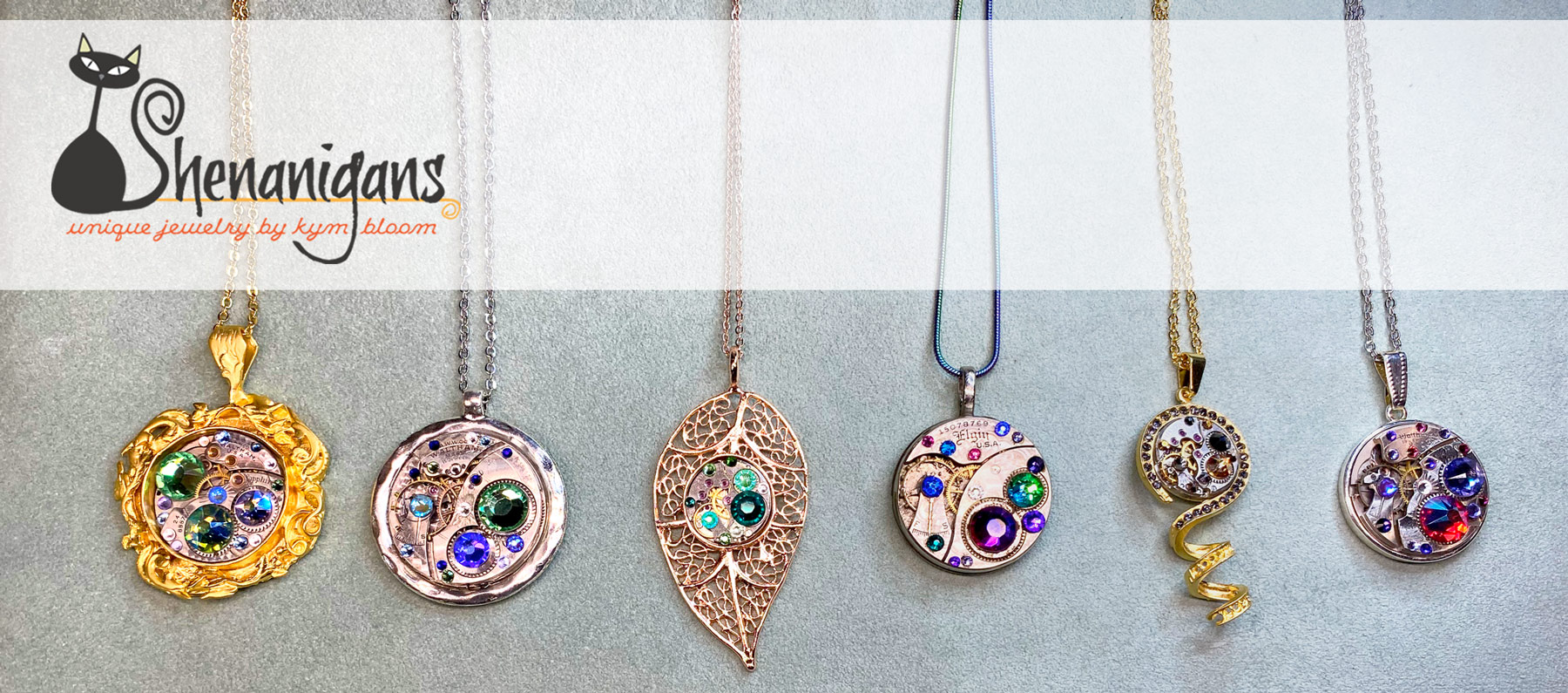 Welcome to Shenanigans! All of my jewelry is handmade and no two pieces are alike. They are created using antique watch movements — some more than 100 years old — and then adorned with genuine Swarovski crystals.
I also do custom pieces. If you have an old watch, I can turn it into a unique piece of jewelry especially for you. 
Please take a look at my updated online shop to see all the new pieces I've added.