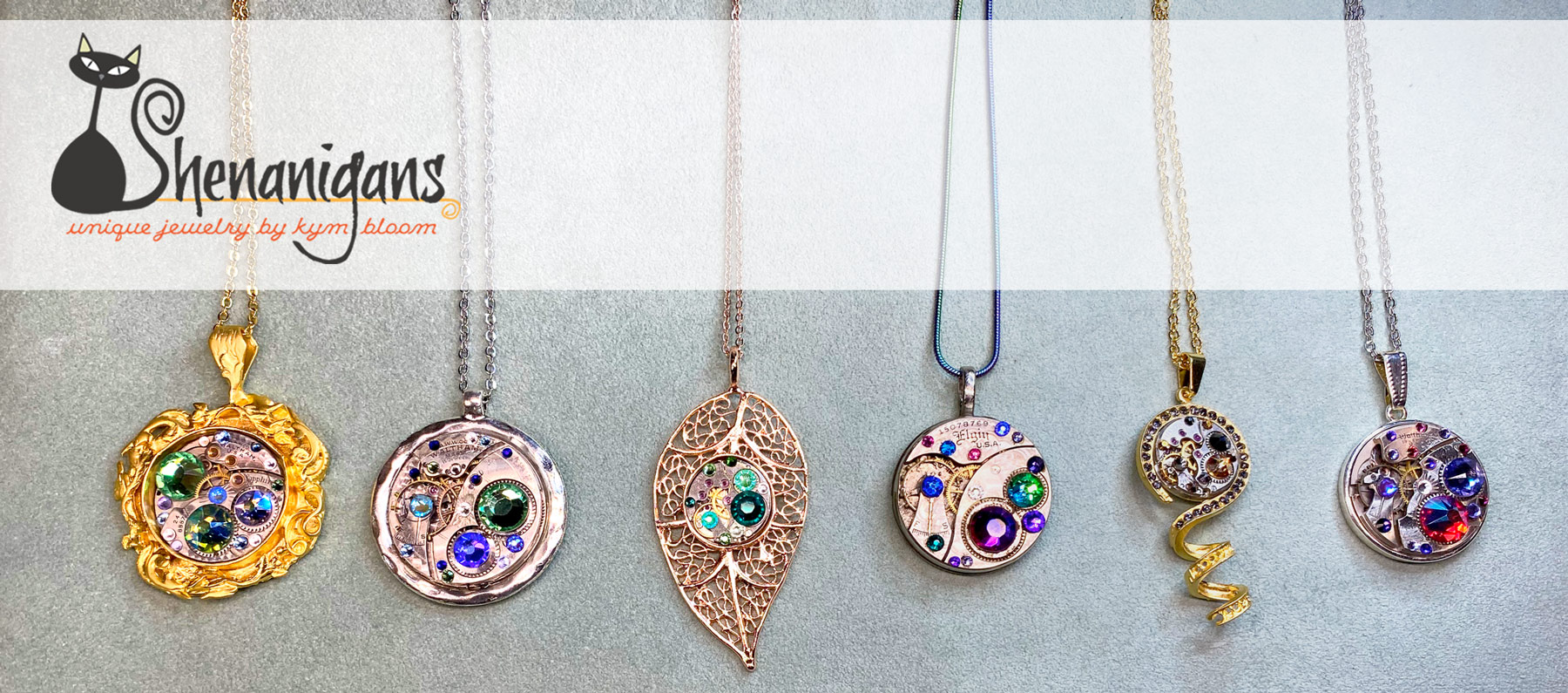 Welcome to Shenanigans! All of my jewelry is handmade and no two pieces are alike. They are created using antique watch movements — some more than 100 years old — and then adorned with genuine Swarovski crystals.
I also do custom pieces. If you have an old watch, I can turn it into a unique piece of jewelry especially for you. 
I am currently changing out the products in my online store and will have a new selection of jewelry up very soon.
No Results Found
The page you requested could not be found. Try refining your search, or use the navigation above to locate the post.